Parking Options
ALERT:  We are improving parking at PIT!  Please expect changes to the parking lots system, entrances and exits, lot configurations, etc. as we work towards a better parking experience for our travelers.  
We understand this can be an inconvenience and we appreciate your patience.  Please check here for the latest updates.  Current changes are as follows:
Parking lots can only be accessed via the front entrances
There are closed sections within the parking lots for construction
Extended Parking is open only in a limited area and will change with demand
Welcome back and thank you for flying! Your journey through Pittsburgh International Airport should be safe, fast and comfortable. Our staff remains focused every day on actions that improve the health, safety and security of all passengers and employees through our Safe Travels Program.
All parking lots are open.
Take advantage of close, convenient on-site parking options:
Short walk directly to terminal
Spacious moving walkways
Shuttle service from Extended Parking (Shuttle runs 4 a.m. to 1 a.m., daily)
Social distancing measures throughout
No long off-site bus rides
Reserved ParkingONLINE
PIT's parking options are already some of the most affordable around, and through Reserved Parking you can save even more, get an exclusive deal on an upgrade, and guarantee a spot just a short walk from the terminal.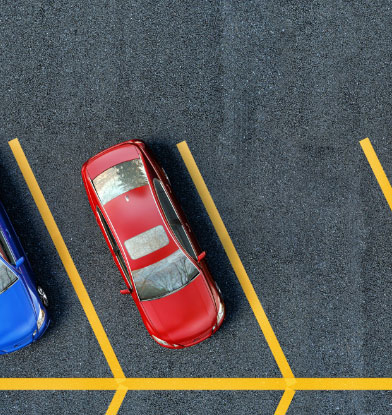 SAFE TRAVELS
Pittsburgh International Airport has always been dedicated to health, safety and security. Now it's going even further beyond guidelines: from mandatory face coverings and social distancing, to autonomous robots and other devices using ultraviolet light to kill pathogens.
Parking RatesQuick Reference
| | | 1st Hr | 2nd Hr | Daily | Monthly | |
| --- | --- | --- | --- | --- | --- | --- |
| | Extended | FREE | $2.00 | $8.00 | | |
| | Long Term | $3.00 | $3.00 | $16.00 | | |
| | Short Term | $2.00 | $4.00 | $26.00 | | |
| | | | | | | |
| | Gold Key | | | $30.00 | $300.00 | |
*Prices are effective 3:00 a.m., Monday, April 12. Previous parking rates will be honored throughout stay for customers who parked prior to this time.
Short-Term Parking
Ideal for travelers requiring parking for less than 24 hours. The most convenient option for dropping off and picking up passengers, with direct access to Transit Level.
Short-Term Parking Rates
$2.00 first hour
$4.00 each additional hour
$26.00 daily max
Daily maximum is calculated on a 24-hour basis. All hours exceeding a 24-hour period will be charged at the hourly rate up to the daily max.
Rates include taxes and fees.
Disabled Parking
Patrons with disabled permits or plates are entitled to the lowest application rate to their stay regardless of which lot they park in. Must exit through a lane marked "Open" or "Cash Only" to receive this rate.
Hyatt Regency Guests
Follow yellow commercial curb signs for the Hotel and enter long term parking.
Oversized Vehicles
Patrons operating oversized vehicles or hauling trailers must pay additional parking fees for taking up additional spaces. Vehicles over 20 feet to 40 feet in length must pay twice the daily rate for the lot they park in. Vehicles over 40 feet in length must pay three times the daily rate for the lot they park in.
Go FastPASS
Sign up or register your E-Z Pass to pay electronically for your parking. Stop at the Parking offices (open 24 hours) located to the left of the airport parking toll plaza or go to www.gofastpass.com
DownloadMobile App
The Pittsburgh International Airport Mobile App features real time parking information in addition to other important airport info. Download from iTunes or the Google Play Store.