Fire Training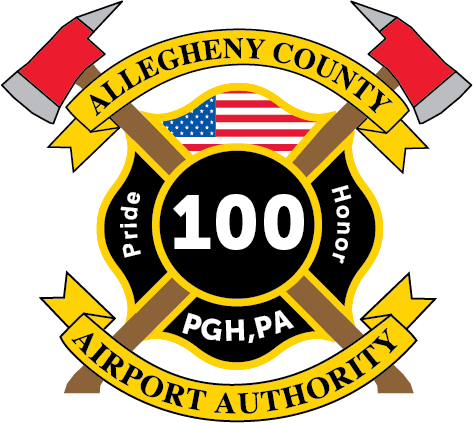 ARFF TRAINING PROGRAM
Pittsburgh International Airport's Aircraft Rescue and Firefighting (ARFF) Training program provides high quality training to emergency responders. Seasoned instructors offer superior guidance to students from around the world. Through advanced training, we will provide firefighting specialists with the knowledge that they need to advance in the field.
NEC and AAAE offer Aircraft Rescue and Firefighting (ARFF) Training each year at the Pittsburgh International Airport ARFF training facility. Staffed by certified Suppression Level Instructors, the programs prepare responders to serve in an airport fire department.
The ARFF simulator system at PIT is computer-controlled and features a 135-foot diameter propane-fueled burn area with an aircraft fuselage in its center. In addition to fighting fuel spill fires, firefighters are challenged with different emergency types such as: engine fires, wheel brake fires, and interior fires including cabin, flight deck, lavatory, and galley. The aircraft simulator provides a safe and realistic environment for practicing both suppression and rescue operations.
PIT's ARFFTRAINING PROGRAM
For additional information or to receive a price quote for training, email us at firetraining@flypittsburgh.com.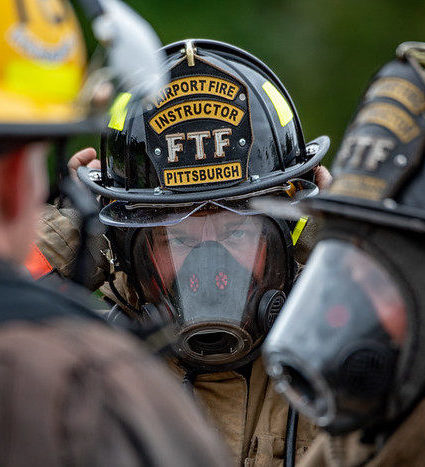 Aircraft Rescue Firefighting at PIT
PIT's FAA Fire Training Facility attracts groups and fire departments from across the world. Everyone who is an instructor at PIT's facility is a Pennsylvania State Certified Fire Instructor.
A combination of classroom and live training, the 40-hour-training teaches the basics of aircraft rescue firefighting (ARFF), keeping in mind that not all participants have firefighting experience.
Live fire scenarios allow participants to put the skills and techniques they learned to use. One training scenario is a possible wheel brake fire.
Training also includes using the ARFF rapid intervention vehicle, which carries 1,500 gallons of water, with around 900 gallons a minute flowing out of its turret.