xBridge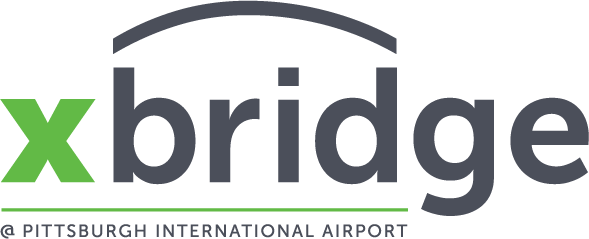 Testing and Deploying New Technologies to Drive Innovation for Smarter Airports
xBridge drives innovation at ACAA, developing and testing new technologies, processes and systems to positively impact revenues, operations, security, customer experience, and sustainability.
We develop new technologies in-house as well as partner with early-stage companies to meet current needs and support the new terminal slated to open in 2025.
The broad airport ecosystem enables innovations across many industries such as parking, logistics, retail, food and beverage, customer experience, security, sustainability, building management, and more.
The partnership between xBridge and startups is unique. Learn more below.
Work with xBridge
Work with a friendly early customer who knows startups
Design your paid pilot with us to meet your goals: validation, data collection, etc.
Test your tech across multiple markets and applications all in one place
Gain a wide audience: PIT is estimated to see 8 million passengers in 2023
Want to pilot your tech with us?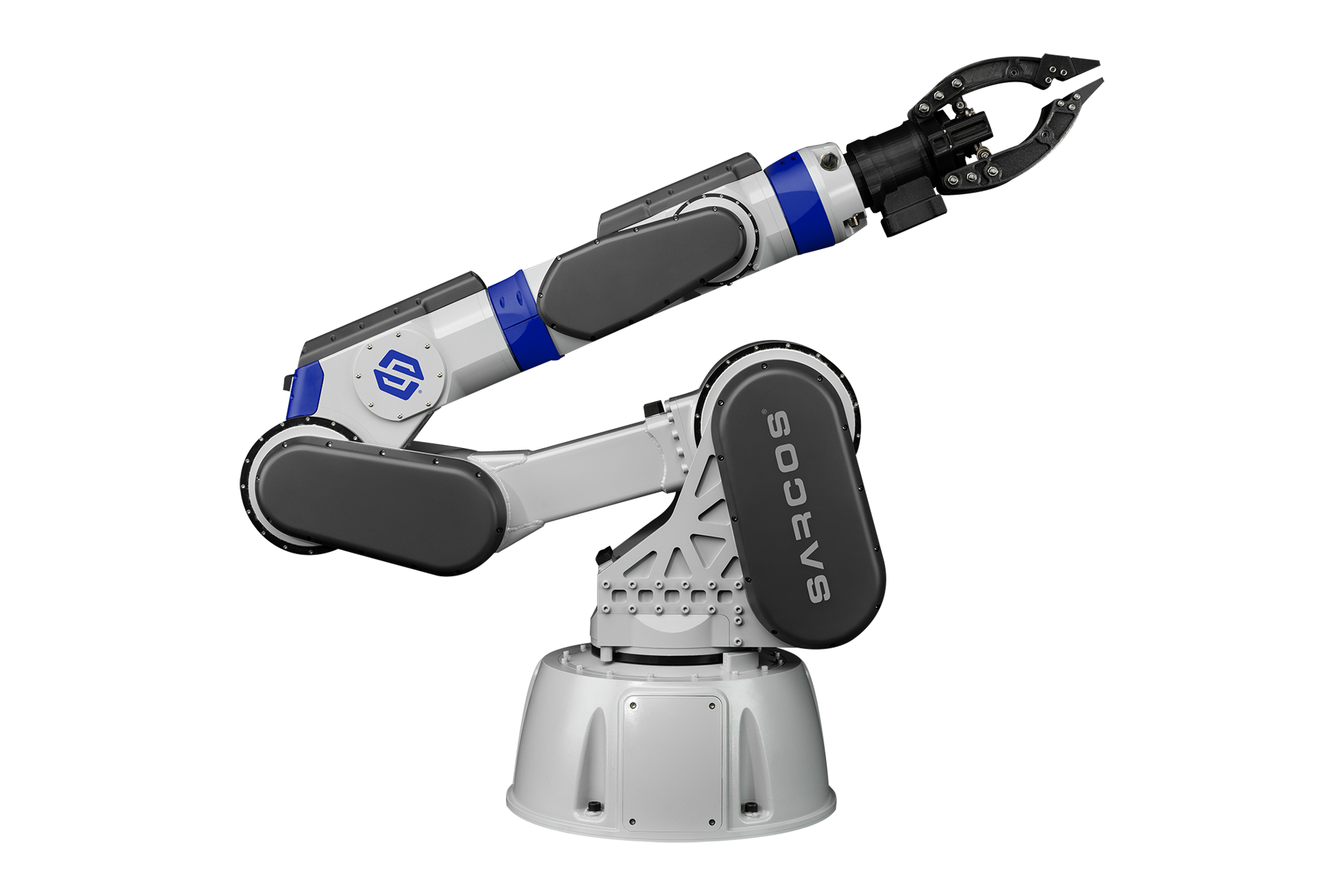 Transforming Worker Safety & Productivity Through Robotics
Sarcos Technology and Robotics Corporation is developing robotic solutions that are designed to support modern airport operations by enhancing operational efficiency while reducing airport worker injury and fatigue. The xBridge innovation program at Pittsburgh International Airport (PIT) has been providing Sarcos with access to airport equipment and operations since 2021, enabling the company's engineers to gather data, make observations, and understand operational flow at a major airport. For example, Sarcos recently staged an A320 fuselage at PIT to test its next generation of innovative robotic technologies in a real-world setting. The Sarcos engineering team is using the fuselage for data gathering and testing for a variety of ground-based aircraft servicing and maintenance tasks. In addition to its work with the fuselage, Sarcos is designing a wide range of applications for the aviation industry, ranging from luggage handling to ground-servicing operations such as refueling and water services.
Detecting Airborne Bioterrorism Threats
BioFlyte has developed a bio-aerosol surveillance sensor that can detect and identify airborne bioterrorism threats such as ricin, anthrax and fentanyl very accurately and in less than five minutes. BioFlyte's system is currently deployed with the Department of Homeland Security, the Department of Defense, and a Fortune 100 investment banking firm.
During their proof of concept at PIT, Bioflyte's BioTOF z200 sensor will be installed in an HVAC mechanical room where it will collect data on test substances detected in return air from the terminal. Additionally, BioFlyte will test simulations of threats to ensure that the sensor is able to detect them. Testing will help determine its efficacy as a security enhancement technology in an airport environment.
Tele-operated Semi-autonomous Fleet Management
Mapless AI is currently conducting a Hitch Proof of Concept at PIT, wherein they are ferrying employees on-demand from parking lots to the terminal and back. Once the technology is fully vetted in the airport operating environment, Mapless AI will work with ACAA staff to determine and test broader business use cases. These could include VIP curbside pick-up/drop-off of rental vehicles at the airport, on-demand employee-use vehicles, on-demand carshare vehicles for travelers to provide off-hours transportation to their next destination, or fast-response vehicle allocation in cases when getting a vehicle to someone is time-critical.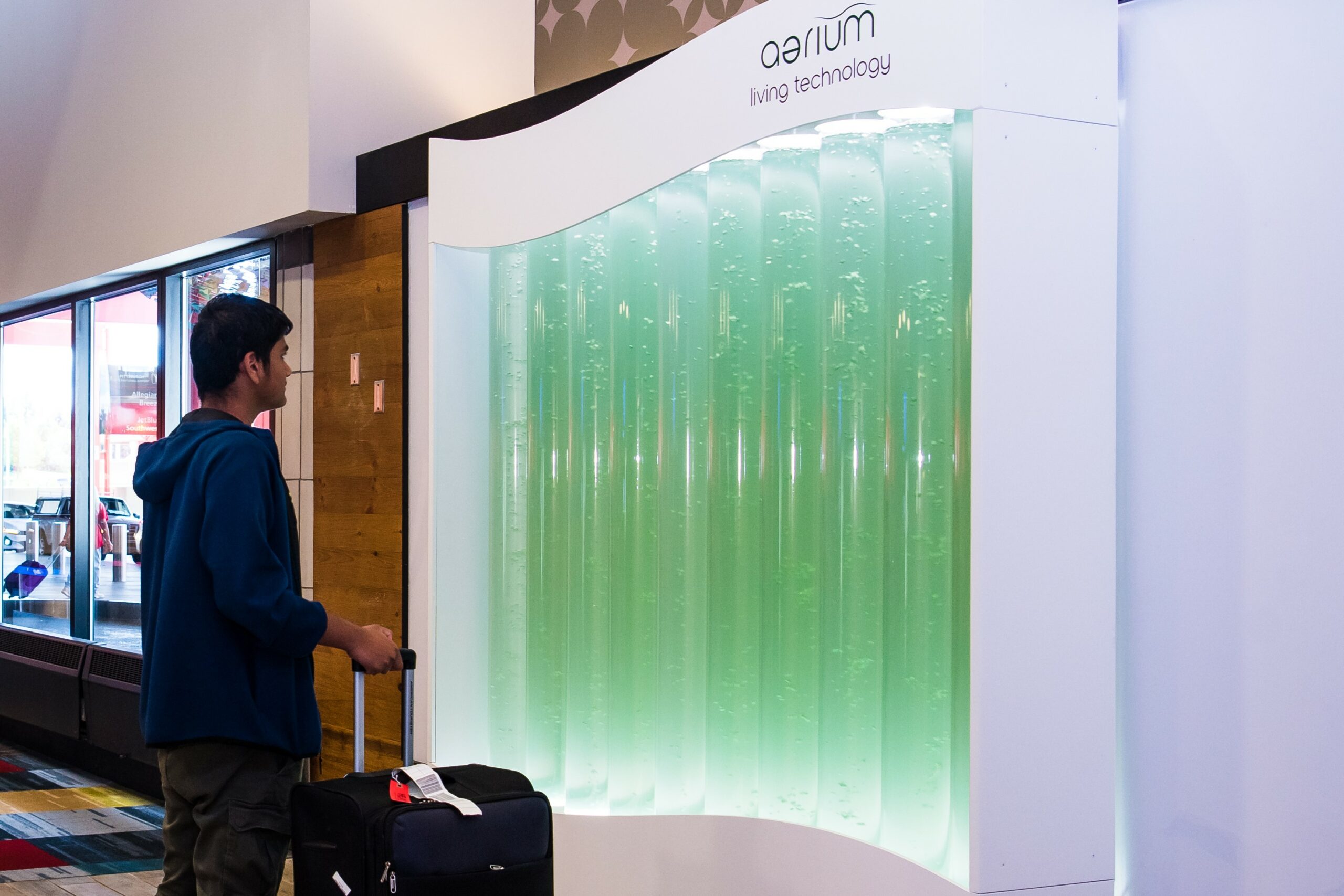 Utilizing Live Algae for Indoor Air Oxygenation
AlgenAir has developed and built its first commercial-sized aerium for installation at Pittsburgh International Airport. The aerium harnesses the natural power of algae to reduce carbon dioxide (CO2) and produce oxygen (O2), combating indoor air pollution. This is possible because algae, like plants, use photosynthesis. In fact, algae are responsible for 60% of the world's oxygen production.
This aerium installation has the photosynthetic capacity of over 5,000 plants. The algae grown in this system is spirulina (Arthrospira platensis). It can be recycled in downstream applications such as composting, nutrition, pigments, bio plastics, biofuels, or to fertilize the plants you see around the airport! Buildings of tomorrow will use this technology to improve the air you breathe while conserving precious resources.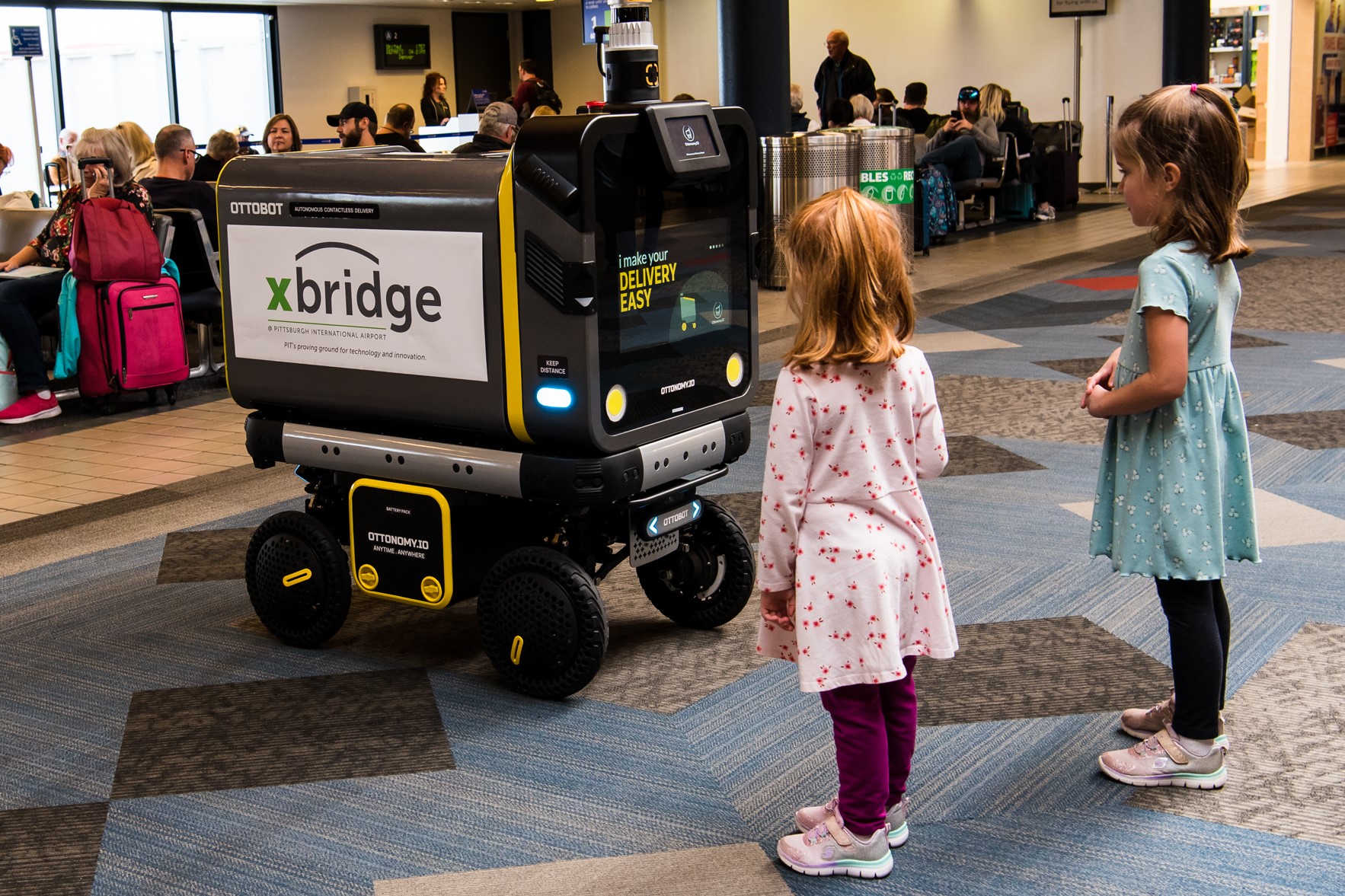 Autonomous Food Delivery Robots
Ottonomy has developed an autonomous delivery robot for food, beverages, and products. These robots first map a location, and the accompanying app is customized for the restaurants/stores in that environment. Customers can then use the app to dispatch the robot to a restaurant/store to pick up an order and bring it to the customer's location.
During Ottonomy's Proof of Concept at PIT, passengers will be invited to use an app to order an item from a pre-defined menu. Ottonomy staff will load the ordered item into the robot, which will then travel autonomously to deliver the item to the customer, and back to its station.